Danglers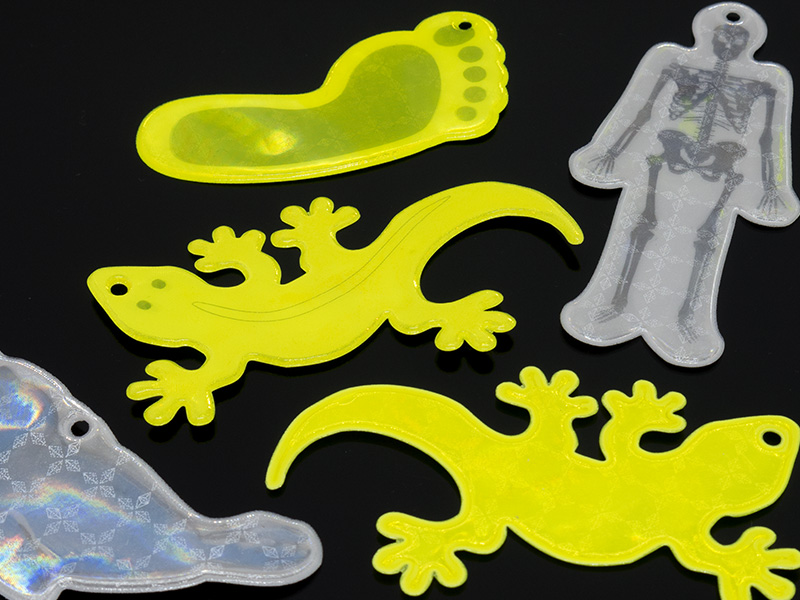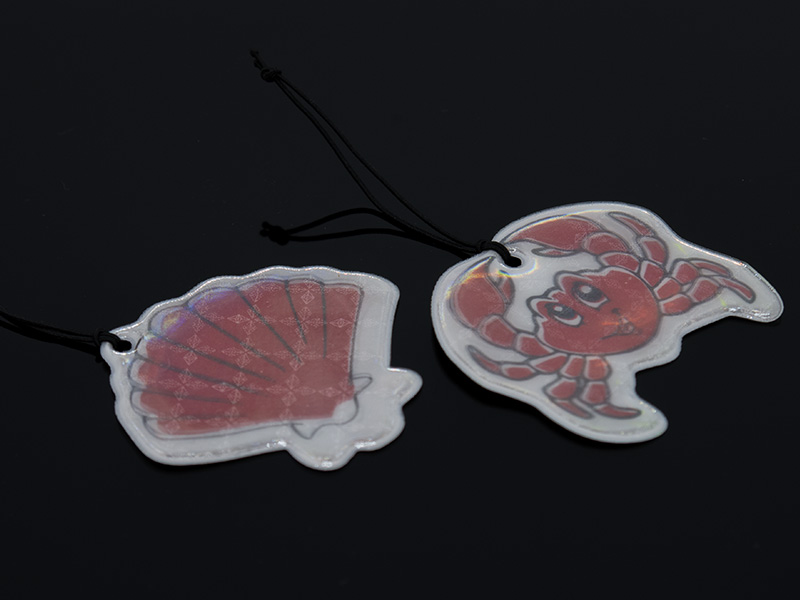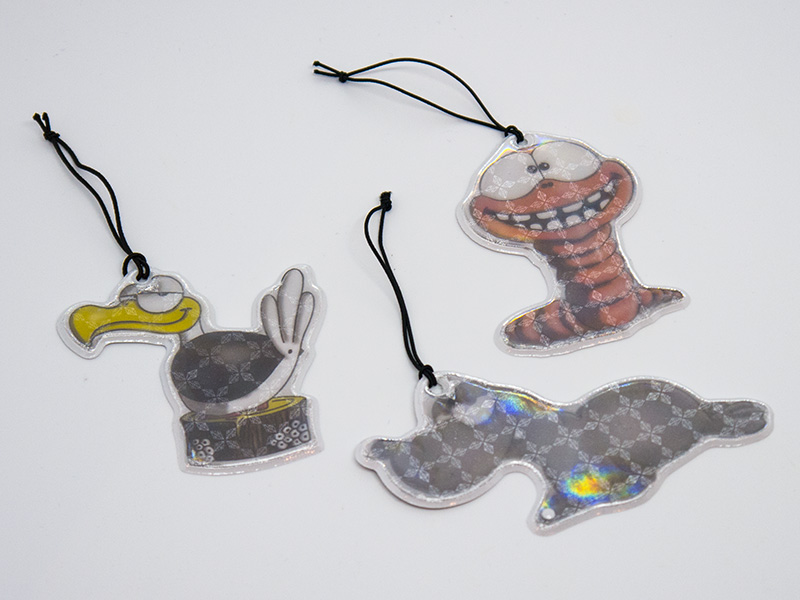 © Hösti Cartoons International® | www.hoesti.de | Licensee Thomas Wassmann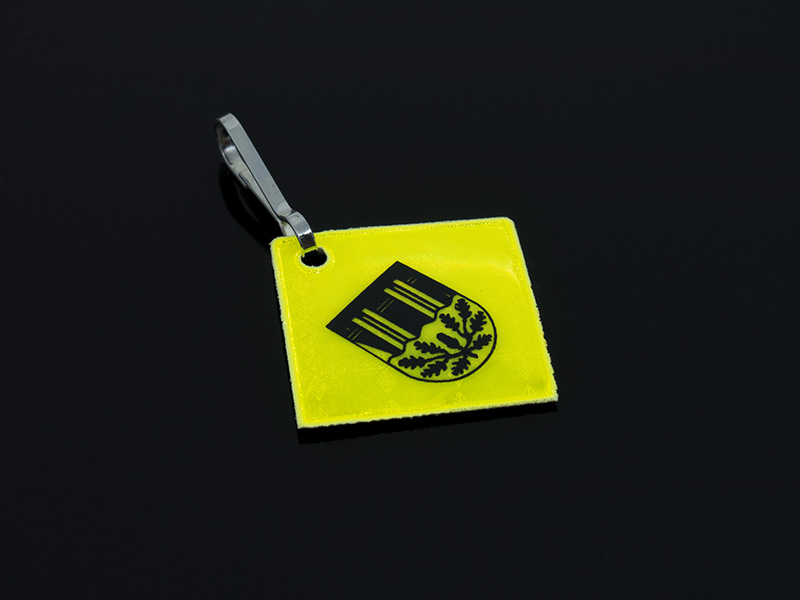 Our standard designs are available without any additional charge for tooling costs. You can also design your own danglers/tags and stickers and we'll produce
them as economically as possible. Tooling costs will depend on the complexity of the design chosen.
These relatively inexpensive items are perfect as giveaways for advertising and marketing activities or other events. The effectiveness of these products as an advertising medium, especially in connection with road safety, is well known.
Regulations require that a safety product like the reflector has to have a minimum reflective surface area of 15 cm² (based on the EN standard 13356 ). We generally recommend that our clients go for printing beneath the film, so-called "Shadow"-Printing. Stickers conforming to EN 13356 are available in white and illuminating yellow or as stickers with a coloured reflective printing certified according to the standard EN 13356, this kind of printing enables us to conserve the whole reflective area. We have registered this product at the German Patent and Trademark Office.